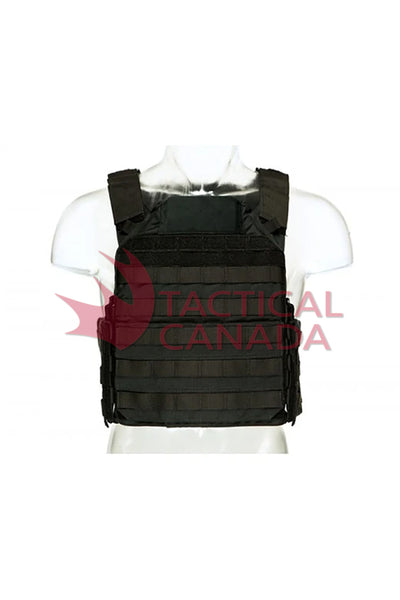 Blue Force Gear LMAC Armor Carrier
---
The Lightweight Modular Armor Carrier™ is the lightest in class, full featured armor carrier.  The LMAC™ can accommodate a full load out or be stripped down for ultra lightweight, low profile operations.  
Standard are low profile shoulder straps that do not interfere with shouldering weapons, carrying assault packs, or worn under civilian outer garments. Enhanced Shoulder Pad Wraps are available offering additional padding for increased comfort with heavier loads or all day comfort.  The PlatePillow™ - a closed cell foam insert at the top of the carrier on the front to reduce chin and neck injuries and discomfort for shifting plates.  Also standard are the included 6"x6" side plate pockets able to hold 6"x6" plates or flat items.  The MOLLE front and back flaps lifts up for attaching the 2" elastic waist strap or LMAC Ten-Speed Side Closures.  The Multicam version has matching Multicam printed loop fields on the front for ID or IFF patches.
Packaged with the front and rear armor carriers, 2" elastic waist strap, two side 6"x6" or 6"x8" plate pockets, and front and rear MOLLE panels for armor carrier. 
Size according to plate size - NOT coat, shirt, or chest size.
Medium: 10" wide x 13.5" high x 1.25" thick
Large: 11" wide x 14" high x 1.25" thick
ESAPI plates with soft armor backer are approximately 1.25" thick
As with all Blue Force Gear, it is made with excellence in the USA and carries a limited lifetime warranty.
***Armor plates not included***