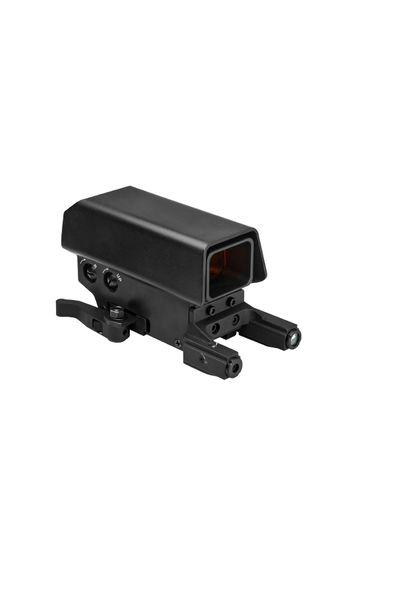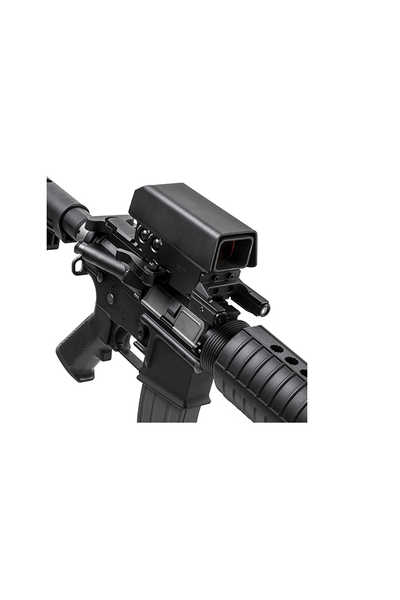 NCSTAR Urban Dot Sight w/Green Laser & Red/White NAV
---
NcStar nous sortent un nouveau produit. Le Urban Dot Sight est un optique complet avec la mire rouge ajustable, sont laser vert et sa lampe ( rouge ou blache ) intégrés dans le même produit. Le produit est aussi garantie à vie pour les mauvais fonctionnement.
‰ۢ MAGNIFICATION: 1X

‰ۢ OBJECTIVE LENS SIZE: 32mm X 25mm

‰ۢ RETICLE TYPE: Cross Grid

‰ۢ LENS COATING: Ruby

‰ۢ LENGTH: 5.5"

‰ۢ WIDTH: 2.4"

‰ۢ HEIGHT: 2.9"

‰ۢ WEIGHT: 15.1

‰ۢ BATTERY TYPE: 3V CR123A LITHIUM BATTERY

‰ۢ *** GREEN LASER ***

‰ۢ Laser Class: Class IIIa

‰ۢ Wavelength: 532 nm (Green)

‰ۢ Maximum Output Power: <5mW

‰ۢ Operating Temperature: 59 ‰ÛÒ 95 degrees Fahrenheit
‰ۢ Urban Dot Sight (UDS) with the NEW Cross Grid reticle and Integrated Green Laser Pod and White/Red Navigation LED Lighting.

‰ۢ Red LED (Light Emitting diode) 100% safe for the eyes

‰ۢ Unlimited eye relief

‰ۢ Fully Adjustable Red Dot sight (Elevation & Windage)

‰ۢ Fully Adjustable Green Laser sight (Elevation & Windage)

‰ۢ White & Red Navigation LED Lights for maneuvering in the Dark. Lower powered lighting helps preserves users night vision and their ability for their eyes to see in the dark. Supliments bright Tactical lights, which may be too bright to use for Navigation.

‰ۢ Built in Quick Release Mount for use with most Weaver/ Picatinny type rails

‰ۢ Black anodized aluminum construction