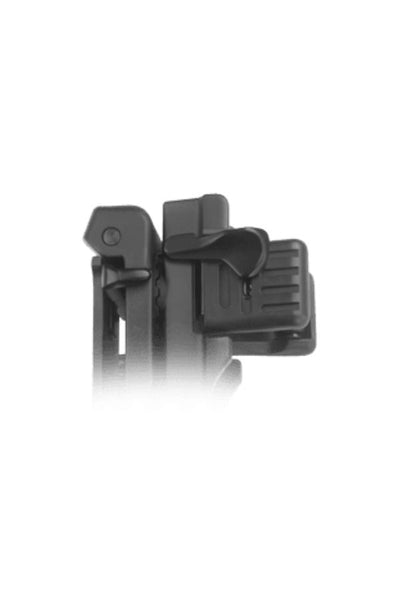 ESP Holster Baton
ESP Holster Baton
Etui plastique pour le bâton télescopique
Cet étui est prévu pour une utilisation professionnelle. La construction unique de cet étui permet d'en sortir rapidement le bâton en l'inclinant d'une main. Il est également pourvu d'un verrou de sûreté pour éviter de perdre le bâton par accident.
L'étui permet également le port du bâton en position dépliée si l'utilisateur a besoin de libérer sa main. Cet étui est fabriqué en plastique haute résistance.
Plastic case for the telescopic baton
This case is intended for professional use. The unique construction of this holster allows the pole to be quickly pulled out with the tilt of one hand. It is also equipped with a safety lock to avoid losing the stick by accident.
The holster also allows the pole to be carried in the unfolded position if the user needs to free their hand. This case is made of high strength plastic.
---