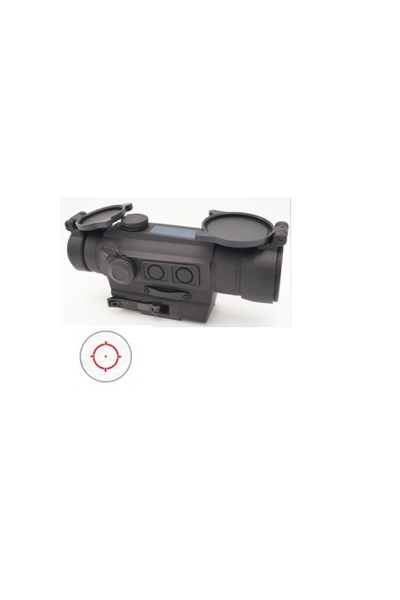 Holosun HS502C CIRCLE DOT TUBE RED DOT SIGHT
---
The PARALOW HS502C is a tube style red dot sightåÊwith the option of dot only or dot with circle reticle pattern. åÊEmploying new LED technology, the life time for one CR2032 battery can be up to 20,000 hours at a mid level circle / dot intensity or 50,000 for dot only. åÊThe sight has attached nonåÊobstructing flip-up lens covers. The sight mayåÊbe installed on various firearms such as shotguns, pistols,åÊrifles, and air rifles using the included quick release mount.
åÊ
Features
‰я Parallax free with unlimited eye relief.
‰я Minimize vision obstruction with pushåÊbutton controls and streamlined housing design.
‰я Solar and battery power supplies.
‰я 2MOA dot size with 65 MOA ring size.
‰я Switch between circle dot and red dot reticles.
‰я Alway on power.
‰я Battery tray.
‰я Flip-up lens covers won‰۪t obstruct your vision.
‰я Quick release mount.åÊ Adaptable to Picatinny rails.åÊ
‰я CNC machining with T6061-T6 aluminum housing.
åÊ
åÊ
åÊ
åÊ
åÊåÊ